2017 spring sale — a tremendous success!!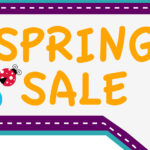 Despite the relentless, torrential rains, our 58th Annual Spring Sale has taken in over $25,800 so far – and the tally is still rising – with additional book, plant and e-Sales underway! When the accounts are closed, we should net well over $22,000 for Social Justice Outreach!
A huge thank YOU to the many:
Donors of beautiful and useful items
Activity & Booth Chairs, who set the stage, planned and recruited volunteers
Workers – from Set-up to Sales to Clean-up to Post-sales – and everything in between!!
AND, to our office staff: Sara, Jorgé, and Shatara for excellent support!
A special shout-out to those folks who worked outside during the cold, wet weather (Crowd Control, Parking, selling Plants, Treats & Sweets, Outdoor/Sporting Goods, grilling delicious burgers & hot dogs, loading and delivering sold furniture.
Kudos to everyone for being part of the fun and for making something wonderful happen for our congregational community, for our neighbors, and for the Mercer County charitable agencies that will receive Social Outreach Grants from these proceeds.
— Amanda Gillum, Judy Vee & Binnie Thom, Co-Chairs