Directions and Accessibility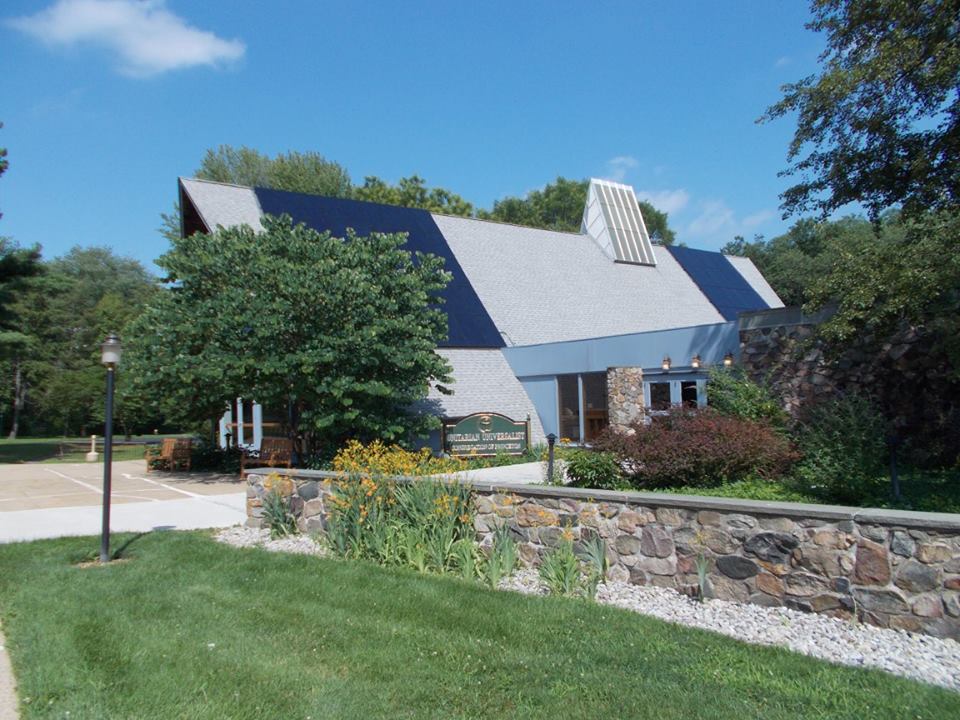 We are located at
50 Cherry Hill Road
Princeton, NJ 08540
Office Hours:
Monday – Friday,  8:00 a.m. to 3:00 p.m.
Phone: 609-924-1604
(Fax: currently unavailable. New fax# will be posted in near future.)
See us on google maps or follow these directions.
From Route 1 (North or South): Take the Washington Road exit into Princeton. At the fourth light turn left at the light onto Nassau St. and go three lights to the intersection of Nassau and Rt. 206. Turn right onto Rt. 206 North. At the third light take a left onto Cherry Hill Rd. The Unitarian Universalist Congregation will be immediately on the left.
From the North: Take Route 206 south towards Princeton. Travel 3.8 miles past the intersection of routes 518 and 206 to the light at Cherry Hill Road (which is the fourth light). Turn right onto Cherry Hill Road. The Unitarian Universalist Congregation is immediately on the left.
Directions from South Jersey via I-295: Take Rte. I-295 North until it turns into I-95 South (by Rte. 1 New Brunswick exit). Continue on I-95 South (also still I-295 North!) for 2 exits (~2 miles). Take Exit 7B onto Rte. 206 North. Continue for ~6 miles, to a traffic light where Rte. 206 continues to the left. (straight ahead turns into Nassau St. / Rte 27). Follow Rte. 206 North, then make left at 3rd light (~1 mile) onto Cherry Hill Rd. Unitarian Universalist Congregation is immediately on left.
Parking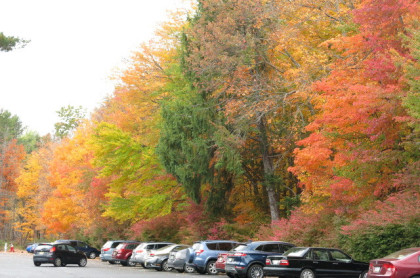 We have our own two parking lots. The upper level lot is the larger and allows you easy access to the sanctuary and main building. The lower lot is quite small and is used for overflow parking. We almost always have ample parking for the worship service.
Entrances
During the week, we use the main entrance on the top level of our property, facing Cherry Hill Road. Please enter here for worship, weddings, memorials, and main events. There is a smaller entrance off the lower level parking lot. Please use this lower level entrance if you only want to visit the administrative office located on the lower level of the building.
Wheelchair Accessibility
People in wheelchairs will find ease of passage into our sanctuary and around the main level, including accessible restrooms. Ample parking, including a curb ramp, exists in our upper-level parking lot close to our main entrance. The classrooms on the lower level of the building can be accessed by wheelchair from our lower parking lot. We are working on providing wheelchair access to the Fahs Theatre, which is on a level between our two floors, and our office, which requires climbing two small steps.
Hearing Assist Devices
We have recently set up a "Hearing Loop" system in our main worship area, the "sanctuary". When in our main worship area switch your hearing aid to "T-Coil mode" and you will hear the service transmitted to your hearing aid.
External headphone devices are available for those who do you use T-coil. Please contact an usher should you need one.
Large-Print Hymnals
We have several large-print hymnals available.