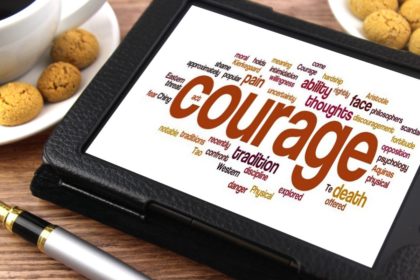 Our Monthly Spiritual Themes guide our Chalice Circles. Chalice Circles are small, intentional groups of members and friends that gather for spiritual enrichment through personal sharing. For more information on Chalice Circles, please contact our Circle coordinator Linda Benson.
Courage
Our Chalice Circle thoughts and questions around the theme of Courage are:
"Courage is like a muscle. We strengthen it with use." – Ruth Gordon
How has your courage strengthened as you've used it?
"Life shrinks or expands in proportion to one's courage." – Anais Nin
Has a lack of courage ever caused you to feel your life shrink?
"Fear is a reaction. Courage is a decision." – Sir Winston Churchill
When have you decided to be courageous, after feeling fearful?
"Courage doesn't always roar. Sometimes courage is the little voice at the end of the day that says I'll try again tomorrow." – Mary Anne Radmacher
When has courage whispered to you? When has it roared?