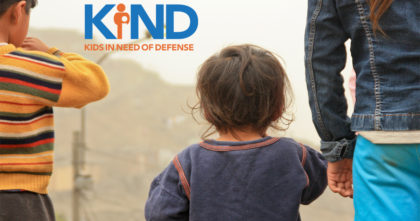 KIND (Kids in Need of Defense), a national network of pro bono attorneys, helps to protect immigrant children who arrive all alone in the U.S. Most NJ KIND children are no longer in detention centers, but living with families while they await court hearings. KIND's NJ offices in Roseland, NJ, needs children's school supplies or donations to buy supplies for the new school year.
UUCP is collecting items or monetary donations. Look for our collection table in Robinson Lounge on the remaining Sundays in August (13, 20 and 27th)
School supplies Needed: Backpacks, #2 pencils, composition notebooks, crayon pkgs, glue sticks, pocket folders, rulers, erasers, pencil cases, 3 subject- notebooks, combination locks, staplers, Scott tapes, post-its .
For more collection information contact:
Vicky Hernandez at KIND vhernandez@supportkind.org or
Clara Haignere, at UUCP, chaignere@gmail.com
For more info on KIND view their website at https://supportkind.org/