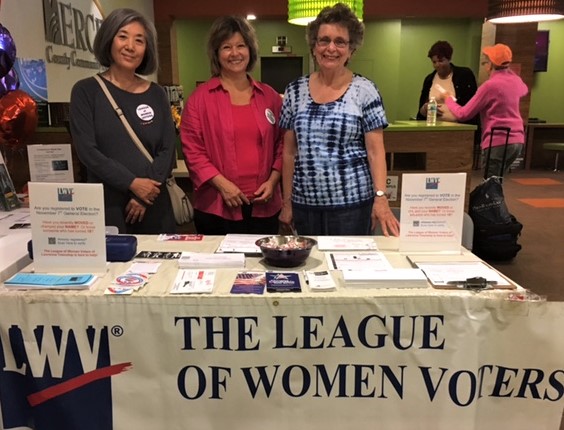 Members of the congregation have been busy helping register community college students.
Coordinating  with our state-wide legislative ministry UULMNJ and under the leadership of the League of Women Voters of Lawrence Township, we had 20 new registrants in one 3 hour session at Mercer County Community College's Trenton Campus!
Voter registration outreach at the college is a yearly event with multiple days at both the Trenton and West Windsor campuses.
Sign up for our UU Princeton Justice Ministry email updates and join us for our next registration event. It is a wonderful way to connect with our Mercer County youth as they reach voting age and make a difference in our state's and country's future.
Kudos to all who volunteered and thank you to the League of Women Voters of New Jersey for all you do!