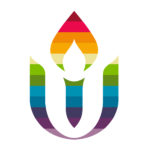 The UUA Congregational Study/Action Issue (CSAI) on Escalating Economic Inequality is advancing towards ratification as an official UU Statement of Conscience.
Please read the draft Statement of Conscience here.
For a draft Statement of Conscience (SOC) to appear on the 2017 General Assembly Final Agenda, UUA bylaws require a minimum of 25% of certified congregations to participate in the ballot vote on whether the draft SOC should be placed on the Final Agenda.
Come to the back of Channing Hall on Sunday, January 8th to discuss how our congregation can respond to the draft statement.