All Music Sunday Worship Service
Date/Time
Date(s) - 02/19/2017
10:30 am - 11:30 am
Location
Channing (UU Princeton)
Add to Your Calendar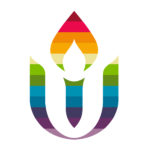 Our Sunday morning worship service is at 10:30 am in our sanctuary, Channing Hall. The children's religious education programming happens during the Sunday worship hour after a brief period of multi-generational worship in the sanctuary.
A nursery is available for the youngest among us, and our children's religious education program always welcomes new and visiting children and youth into their activities and lessons.
Stop by the Welcome Circle in the main lounge to get connected with any of these groups
February 19 is Our Annual All Music Service
It's that time again, when all musicians in our ministry combine their forces for an hour in which music forms the stronghold of the Sunday service. This year we're excited to offer a poignant cantata by Rev. Keith Arnold, Minister of Music at the Jefferson Unitarian Church in Golden, Colorado, with words by Rev. Wendy Williams, Senior Minister at Jefferson Unitarian.
The work is called "Awakening to Blessing," and here is a taste of the texts for the six movements:
I. In the beginning, the infinite silence danced with the dark. We are heirs to the unseen, being called into this world, chosen for these days.
II. Your life is unfolding on the altar of now.
III. Awakened to Love, being is becoming.
IV. These are the hands that have touched life; by them we're blessed.
V. If there are words to be spoken, let your voice speak them.
VI. We were born in love to a circle that's one, each in
each, all in all.
More on the cantata will be revealed in the February issue of Skylights, including an interview with the composer.
Categories