Welcome to Transylvania
Date/Time
Date(s) - 02/05/2017
12:15 pm - 1:30 pm
Location
Fahs Theater (UU Princeton)
Add to Your Calendar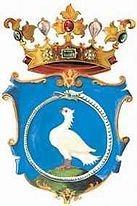 Come and discuss the choices available for visiting Transylvania and its historic Unitarian heritage. There are UU pilgrimages in August and September, 2017.
This program includes participant introductions and questions
There is help with travel decisions and plans from three who've gone before (and more than once): Carl Haag, Ruth Tomlinson, and Carol Weiss, Coordinators of Partner Church Travel for UU Princeton.
Note: The seal  for the Unitarian Church of Transylvania shows the "dove of peace, with a serpent of wisdom swallowing its own tail, symbolizing the everlasting circle of life."
Categories