Loaves and Fishes
Date/Time
Date(s) - 03/24/2017 - 03/25/2017
6:30 pm - 2:00 pm
Location
UU Church at Washington Crossing
Add to Your Calendar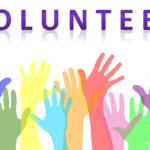 We hope that many of you will choose to help out with 'Loaves and Fishes' on Friday March 25 or Saturday March 26 this year. This is one of our congregation's annual hands-on 'food justice' event where we assist our neighbors in need in Trenton. We work on this with UUs from the Washington-Crossing Congregation.
Where
The bagged lunch preparation takes place at UU Church at Washington Crossing on Friday, March 25.
These bagged lunches will be handed out on Saturday, March 25, 9am- 2pm, at St Mary's Cathedral in Trenton, New Jersey (151 North Warren Street, Trenton) to guests along with the hot meal prepared by St Mary's Loaves and Fishes Soup Kitchen.
When
Friday, March 24, and Saturday, March 25, 2016
The Background
The Trenton Area Soup Kitchen (TASK) and other organizations serve meals to the hungry in Trenton during the week. There is no meal service on Saturday or Sunday. A group of churches and other organizations fill that void by serving meals on the weekend. One such food provider is Loaves and Fishes at St. Mary's Cathedral.
Loaves and Fishes serves meals on most Saturdays. These meals purchased, prepared and served by volunteers from many churches and service organizations throughout central New Jersey. One Saturday a year, Washington Crossing and the Princeton UU work together to provide one of these Saturday meals along with a brown bag lunch for the following day. The need is great. Over 800 meals are served on a typical Saturday.
What Will I Experience?
If you help out on Saturday, Loaves and Fishes is an opportunity to come face to face with the working poor, homeless, disabled and mentally ill in Trenton, who are unable to fend for themselves.
UU Princeton busy most of the food we donate from our Social Justice budgets, but we ask for offerings from your home kitchen of  brownies for dessert.
Loaves and Fishes 2017
Help the Miracle Happen! Join us on Friday March 24 &/or Saturday March 25, 2017 for Loaves and Fishes this year. This is when our congregation joins with UU Washington Crossing to serve our annual weekend hot meal in Trenton to those who live with hunger every day. Ages 10 -110 are welcome.
We will make the bag lunches at UU Washington Crossing this year on Friday night, March 24, ~6:30-8 pm.
You can help by being: 
Brownie Bakers — you can bake ahead of time & deliver to UUCP  between Mar 20 & Mar 25
Sandwich Makers & Bag lunch 'Stuffers' – will work only on Friday evening, March 25
Drivers – 2 are needed to pick up bag lunches from UU Washington Crossing on Friday evening, then deliver to Trenton early on Sat. morning
Milk Shopper – 1 needed to buy ca. 30 half gallons at Halo Farm EARLY Saturday morning and deliver to Trenton by 8:30 am.
Servers – we need a crew to help heat & serve the hot meal on Sat. between 10 am and 1:30 pm
Angels with Brooms – on Saturday between about 1 and 2 pm to uphold our stellar cleanup reputation with Loaves and Fishes organizers!
How to Volunteer
Signups will start February 26 during Robinson coffee hours, or email Louise Senior if you would like to sign up as Milk Shopper or Driver.
Google Forms Sign-Ups
To Bake Brownies — read this

To Make Bag Lunches Friday eve – read this

To Serve on Saturday in Trenton – read this
Thank you!
Louise Senior (co-organizer of Loaves and Fishes 2017)
Categories