Legacy Challenge workshop
Date/Time
Date(s) - 05/21/2017
12:00 pm - 2:30 pm
Location
Channing (UU Princeton)
Add to Your Calendar
Wake Now Our Vision UU Collaborative Campaign – Legacy Challenge workshop
The Rev. Paul Johnson, a former minister at UU Princeton, will be joining us for this workshop.
Dear Friends,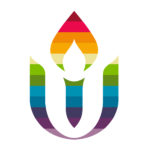 Want to learn how you can shape the future of Unitarian Universalism and make a difference for the UU organizations and congregations you care about today through legacy giving?
Please join us May 21st from 12pm to 2:30pm in Channing for a Wake Now Our Vision UU Collaborative Campaign (WNOV): Legacy Challenge workshop presented by Rev. Laura Randall, Legacy Campaign Director, and members of the WNOV partners. UU Congregation of Princeton, NJ will host the event and there is no fee to attend.
What is the WNOV Legacy Challenge? The Wake Now Our Vision Collaborative Campaign is a joint endeavor of the Unitarian Universalist Association, the Unitarian Universalist Service Committee, Meadville Lombard Theological School, Starr King School for the Ministry, the Unitarian Universalist Ministers Association, and the Church of the Larger Fellowship. Together, we are lifting up the unique gifts all of our Unitarian Universalist institutions collectively offer – including UU congregations – to make our faith a force for justice and spiritual nourishment.
The UU Congregation at Shelter Rock recognizes this power and, through their incredible generosity, has offered a $5 million matching grant to incentivize new planned gifts through this Legacy Challenge. The WNOV Legacy Challenge provides Unitarian Universalists with the opportunity to make a difference now and to shape the future of Unitarian Universalism for generations to come.
Who is invited? Everyone is welcome, especially ministers, board members, fundraising volunteers, planned giving and finance committees, and congregants wanting to learn more about making their planned gifts go even further.
R.S.V.P. so we'll know how many guests we'll have for lunch.
View the workshop flyer.
See you at the workship!
Beth Behrend & Charlie Ascher
Legacy Challenge, UU Princeton
Categories