Interfaith Witness and March for a Clean Energy Revolution
Date/Time
Date(s) - 07/24/2016
12:00 pm - 2:00 pm
Location
Philadelphia City Hall
Add to Your Calendar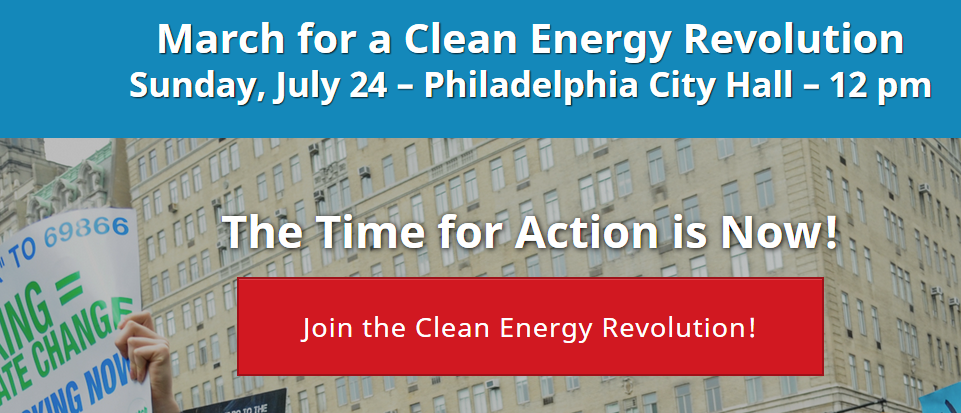 The Interfaith Ritual will be held in the City Hall Courtyard beginning at 12:00 Noon, followed by a march to Independence Hall.
Join the Faith Contingent to demand a quick and just transition to a clean energy revolution!
Stop dirty energy production!  Ban fracking now!  Keep fossil fuels in the ground!
Environmental Justice For All. Just Transition To 100% Renewable Energy
On the eve of the Democratic Convention, this is not a march against any candidate or party, but a march for a just and hopeful future, and an opportunity to present these demands directly to current and future policy makers.
Sponsored by hundreds of organizations, including UU Legislative Ministry of New Jersey, Food and Water Watch, The Delaware Riverkeeper Network, PA Interfaith Power and Light, and the Shalom Center.
More info at www.cleanenergymarch.org
To travel with others from the congregation, contact Ray Nichols
Categories