Film – Granny D Goes to Washington
Date/Time
Date(s) - 10/16/2016
3:00 pm - 5:00 pm
Location
Fahs Theater (UU Princeton)
Add to Your Calendar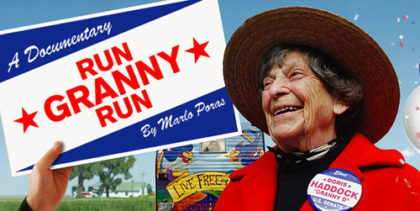 The Social Justice Committee, in conjunction with the Central Jersey Chapter of Represent Us,
Invites you to view and discuss the film:
Granny D Goes to Washington — a Film That Inspired a Nation
Sunday, October 16, 2016 , 3:00 PM to 5:00 PM
In Fahs Theatre at UU Princeton
Granny D Goes to Washington chronicles the extraordinary march across the U.S. by political activist, Doris Haddock. Passionate about democracy, she walked 3,200 miles from California to Washington, D.C. to dramatize the need to restore representative government in America and reduce the role of special interest money in politics. The film records her travels and conveys the infectious enthusiasm Granny D. inspired in the people she met.
Following this film, a short feature produced by Represent.Us will also be shown. Leaders from Represent.Us/Central NJ will describe campaign finance reform efforts in New Jersey and other states in the USA, heading toward Election Day 2016. You, as a citizen, will learn what you can do, both in your own communities and across the country, to make a difference and get elected officials to stand up and take action.
We hope you can make it!
~Ray Nichols
Categories