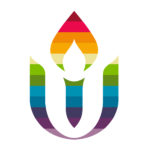 The Leadership/Nominating Committee is beginning to look at filling positions for next year for the Board of Trustees and the Nominating/Leadership Development Committee.
Please contact Linda Joy Miller if you are interested or if you would like to nominate someone.
Please see the Shared Ministries Guide  for a detailed description of leadership roles..
The Board of Trustees is responsible for the corporate management of the Congregation. It works with Rev. Bill Neely on big questions like the congregation's mission, strategic plan and long-view financial questions. Three of nine positions are open next year.
The Leadership/Nominating Committee identifies and recruits members for congregational leadership committees. It nurtures leadership skills through workshops, a mentoring program, and other programs. Three of six positions are open next year.