Young Adults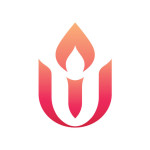 Our Young Adults Ministry is a self-led group for adults aged 18 to 35. We are a welcoming, warm community that fosters spirituality and friendship while providing a safe space for people from all backgrounds. We are 'parent-friendly' – your children are welcome at all events.
Community Building with Young Adults
Young Adult Bagel Brunch – Monthly
At our bagel brunch we get together for bagels, coffee, and fellowship. After eating, we engage in about one-hour group activity. These range from discussion about a social justice issue, spiritual activities, doing a craft, or perhaps chocolate tasting. Come for all of it or just grab a bagel and say hello. We meet one Sunday a month (typically the third, but best to double-check) after service.
Contact Us
Please contact us about Young Adult programs.
Upcoming
January 2018
Jan 28 (Sun) – Young Adult Bagel Brunch @12:00 pm - 2:00 pm (Robinson Lounge (UU Princeton))

February 2018
Feb 11 (Sun) – Young Adults Steering Committee @11:30 am - 1:00 pm (UU Congregation of Princeton)
Feb 25 (Sun) – Young Adult Bagel Brunch @12:00 pm - 2:00 pm (Robinson Lounge (UU Princeton))

March 2018
Mar 11 (Sun) – Young Adults Steering Committee @11:30 am - 1:00 pm (UU Congregation of Princeton)
Mar 25 (Sun) – Young Adult Bagel Brunch @12:00 pm - 2:00 pm (Robinson Lounge (UU Princeton))


1

2 >