Pastoral Care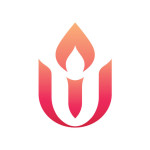 Pastoral Associates are a group of trained, caring members who offer support and help to congregants facing difficulties, crises, or life transitions. This is in addition to the minister's pastoral care.
If you feel you or someone in the congregation has a difficult issue, is suffering a loss or in crisis, please reach out to the pastoral associates or the minister through conversation, or phone, or email. We will support you.

Pastoral Associates – More Information
When you need pastoral care and a pastoral associate will be administering and caring for you, we will send you this letter. We hope that this document clarifies and explains our program more fully.