Women's Alliance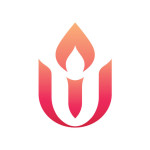 This is a long-standing group at the congregation. The Unitarian Congregation of Princeton Church Council authorized our group in in 1958. We have had about 29 Women Alliance presidents over the years.
We welcome all women and men of the congregation to join us at our monthly third Thursday luncheon, held from September through June, which is followed by an interesting presentation. As a group, we promote friendship, broaden our horizons, support the needs of women and children locally and internationally.  Women's Alliance also helps bereaved families by providing receptions following memorial services. We organize several church brunches each year and sponsor the Holly Mart in December — all to fund raise for charities.
A typical meeting: We gather on the third Thursday of every month at 11:45 in the Founders Room Please bring a sandwich to share. Soup, dessert and drinks are provided. The programs described below will start at 1 pm and will be over by 2 pm.
Women, men, friends, and congregants – please join us.
Upcoming
2018
Mar 15 (Thu) – Women's Alliance @12:00 pm - 2:00 pm (Founders Room (UU Princeton))
Apr 19 (Thu) – Women's Alliance @12:00 pm - 2:00 pm (Founders Room (UU Princeton))
May 17 (Thu) – Women's Alliance @12:00 pm - 2:00 pm (Founders Room (UU Princeton))