Legislative Ministry
Upcoming Legislative Ministry Events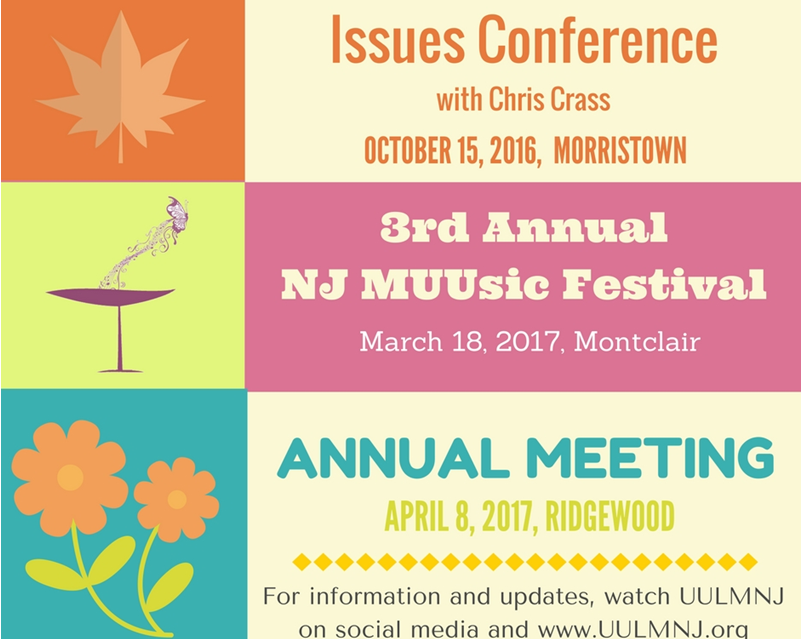 Working for Change
A Voice for Justice, Equality and Compassion in New Jersey
The Princeton chapter of the Unitarian Universalist Legislative Ministry, (UULMNJ), advocates for social and economic legislation that embodies our Unitarian Universalist values. We research issues, formulate positions, and speak with one voice. Through our task forces, we work for economic justice, improved health care, environmental protections, just immigration policies.
As part of the UULMNJ, an affiliation of 21 New Jersey UU congregations, Princeton Unitarians have advocated for clean water, better housing, a higher minimum wage, and immigrant rights.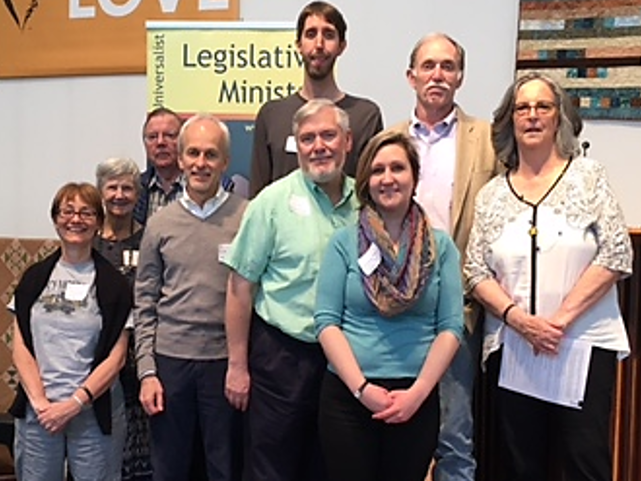 Task Forces and Issues
UU Princeton congregants work on task forces and, as you can see in the photo, attend meetings and annual Legislative conferences.Task forces develop policy positions and organize advocacy. A task force usually conducts monthly conference calls. Please join one of the statewide task forces to develop positions on policy issues and organize advocacy activities. Here are the task forces and their goals or issues.
Criminal Justice Reform/Mass Incarceration
Chairs: Susan MacDonnell
Solitary Confinement, Parole Reform, Police Accountability, Taxation and Regulation of Marijuana
Bail Reform, Opportunity to Compete passed in 2015
Immigration Reform
Chair: Ted Fetter
Driver's licenses for undocumented
Refugee Crisis
Economic Justice
Chair: Lorraine Wearley
Affordable Housing, and COAH support
Foreclosure Protection
Minimum Wage
Paid Sick Leave
Environmental Justice
Chair: Bill Potter
Renewable Energy
Water Resources
Fracking Waste Ban
Reproductive Justice/Health Care
Chair: Carol Loscalzo
Reinstatement of Family Planning Funds
Support of Planned Parenthood
Gun Violence Prevention
Chair: Lew Maltby
Domestic Violence
Child-safe Guns
Join Us – Contact Our Liaisons
At UU Princeton liaisons, Francis Prestianni, Elaine Nigam, Katrina Home, and Gena Whitney, make sure information flows smoothly back and forth between our congregation and the larger UULMNJ, arrange meetings, organize petition drives, and facilitate workshops at our congregation.

Please contact us about our work & get involved.